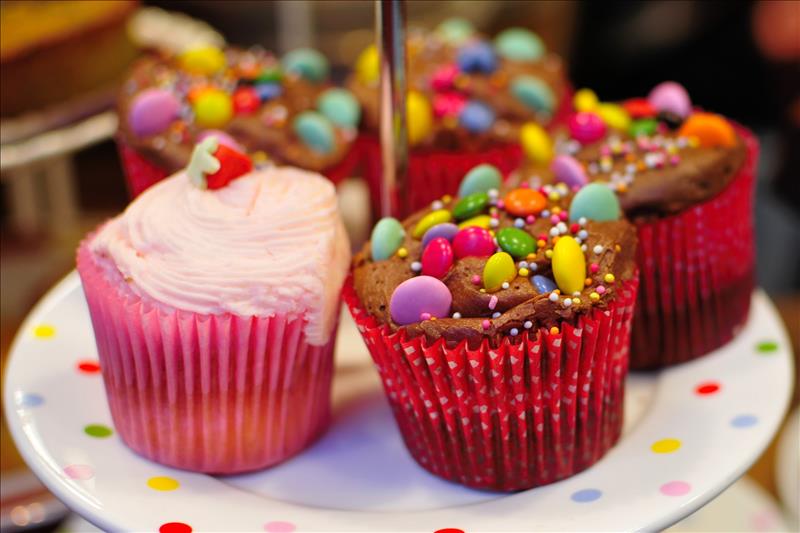 Community Promise
What We've Been Up To Recentl

y
Pedder proudly sponsors the Herne Hill Velodrome/Firework Display
Pedder proudly sponsors the Herne Hill Velodrome/Firework Display"Herne Hill Velodrome is thrilled and delighted that we are being supported by Pedder and, on behalf of the Friends of Herne Hill Velodrome, thank you very much!"
29th October 2022. Gates open at 5 pm. The fireworks start at 7 pm. In the evening, as well as the fireworks and bonfire, there will be plenty of food and drink options. With a variety of entertainers, flame eaters and fire jugglers!

We are looking forward to this spectacular display!

Southwark Business Excellence Awards - Contribution to the Community
At Pedder we try to give back to the community that we serve.
A huge thank you to Southwark Business Awards for recognising and honouring our efforts. We received the Commended Award for the "Contribution to the Community - Award" .
We are proud to receive this recognition.
Congratulations to all of the winners! and nominees!
An extraordinary night, looking forward to 2023!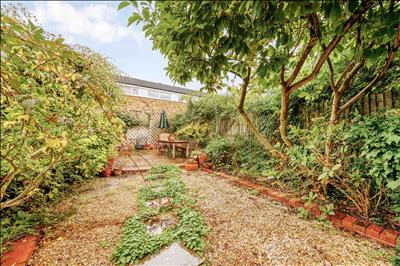 Pedder Proudly Sponsored the Peckahm Festival 2022
Pedder Proudly Sponsored the Peckham Festival 15th -18th September 2022.
Peckham Festival is a hyper-local festival with a single aim of celebrating creative and cultural Peckham. We exist to promote artists, makers, creators, and community groups.
Created in 2016, and with a number of successful events under our belts, Peckham Festival has become a Community Interest Company and is proud to continue to be free to the public and 100% not for profit.
The heartbeat of the festival is the family friendly Community Hub, where local community action groups, charities and organisations offer...
Pedder Proudly Sponsored the Alexandra Junior School Summer Fair 2022
Pedder Proudly Sponsored the Alexandra Junior School Summer Fair 2022
Alexandra Junior School held it's first fair since 2019, due to the pandemic.
We estimate over 800 attendees, over 3 and a half hours. Total funds raised (profit) at the event was over £5,500. Event included 18 game stalls, an inflatable obstacle course, BBQ, bar, AJS
gymnastics club display, AJS choir and live music from a pop/rock cover band.
Thanks to Pedder's generous support, the school Parents, Teachers and Friend's Association is now able to help AJS
develop an exciting spending programme...
Pedder Proudly Sponsored the St Jude's Summer Fair
Pedder proudly sponsored the St Jude's 2022 Summer Fair.
In a world where people search the unusual and new, who knew we would all be so grateful for normality? And yet that's exactly how we all felt when we were able to hold the St Jude's Summer Fair earlier this year.
It had been three long years since we'd been able to open up the school gates and welcome the community into our wonderful school.
Led by the amazing Hellen, the planning and preparation had taken weeks, if not months. Many of the newer families in the school had not experienced a school fair before...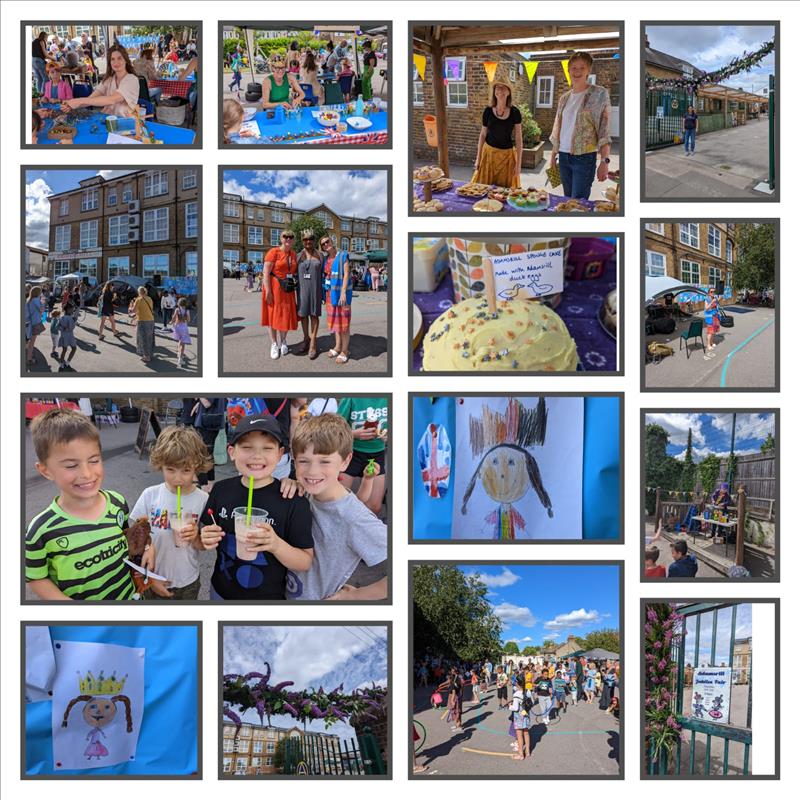 Proud Sponsors of the Adamsrill Primary School Jubilee -Summer Fair
Pedder proudly sponsored the, Adamsrill Jubilee themed summer fair, held on July 2nd and sponsored by Pedder Estate Agents was an enormous success. It was fantastic to see all the children and their families enjoying themselves in the sunshine. We were joined by a wonderful magician and a brilliant band playing live music for all to enjoy. The children thoroughly enjoyed all the games on offer: the coconut shy, inflatable skittles and the ever-popular Hoop-A-Jar!
They also made the most of the candy floss stall and the new milkshake stand! The day ended on a high with a finale provided by the...
Proud Sponsors of the Chelwood Nursery School Summer Fair
Pedder proudly sponsored the CChelwood Nursey School summer fair.
Thank you so much to Pedder for sponsoring our 2022 Summer Fair by providing promotional boards, we hope to partner with you again for our next event!
It was lovely to welcome the local community back to Chelwood this year. The sun was shining, we had a great turn out and we had lots of fun! We shared homemade cakes and dishes from our Chelwood families. There were a variety of stalls and games including a 'Find a Friend teddy tombola', our famous Jolly Jars and Hairy heads as well as an amazing raffle,...
Pedder and Carbon Managers Partnership
Pedder to date have funded the planting of 750 native trees at the Alladale Wilderness Reserve in the Scottish Highlands through their partnership with us at Carbon Managers. We are pleased to have the support of the Pedder Group with much-needed rewilding here in the UK, specifically in key areas of the Scottish Highlands. Planting trees not only helps draw down carbon from the atmosphere (which is key to balancing CO2 concentration) but by doing so along the regions' riverbanks, these trees will one day provide shade that will help put a halt to dangerous river temperatures. Not only will...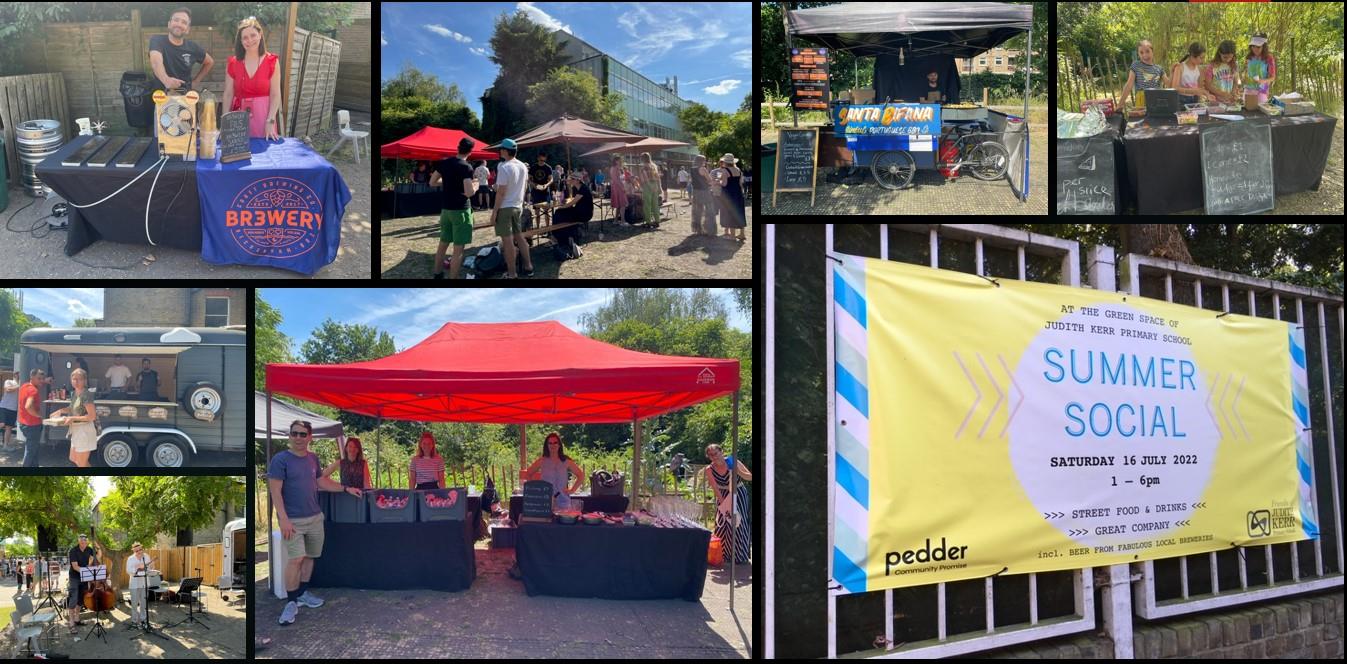 Proud Sponsors of the Judith Kerr Summer Social
Pedder proudly sponsored, The Judith Kerr Primary School summer social on Saturday 16th July, the event was a relaxed and informal day for the families of Judith Kerr to come together. Local suppliers including those from our parent community kept the families hydrated and fed. Live music was provided by staff and parents. Children were free to enjoy the school grounds and the year 5's provided a tuck shop to keep the energy levels going in the heat.
Proud Sponsors of the 2022 Heber Summer Fair Extraordinaire
Pedder proudly sponsored the 2022 Heber Summer Fair Extraordinaire
On Saturday 16th July, Heber Primary School held it's annual Summer Fair. The sun shone brightly, the bouncy castles were at capacity and there were plenty of kids whipping their parents at mini-golf and their teachers in the docks. A special mention to Miss Lucy and her fabulous choir, and the parent/teacher band who also played a phenomenal set. So much talent in the Heber community!
The BBQ, cake stall, ice-cream hatch and bars were all kept busy serving hungry and parched fair goers. So much so, an emergency supermarket...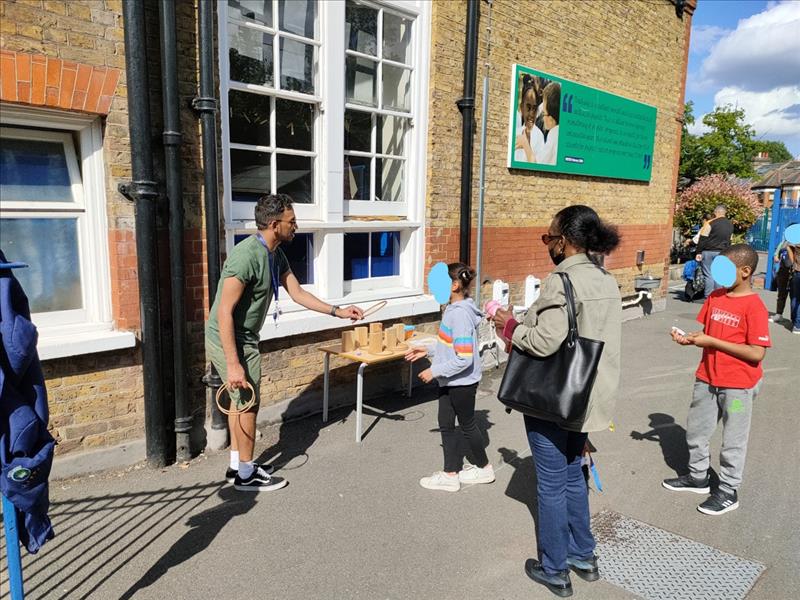 Proud Sponsors of the Kingswood Primary School Summer Fair
Pedder proudly sponsored the Kingswood Primary School, summer fair. The event went really well, we had a great turnout after school and the sun was shining, which helped! We ran a lot of games such as hook-a-duck, tin can alley etc, raffle, bottle and teddy tombolas.
Total raised £2,500.00. This money will be used to meet next year's teachers' funding requests, typically for school equipment and resources (eg puzzles, counting and phonics resources, books, science equipment, playground equipment).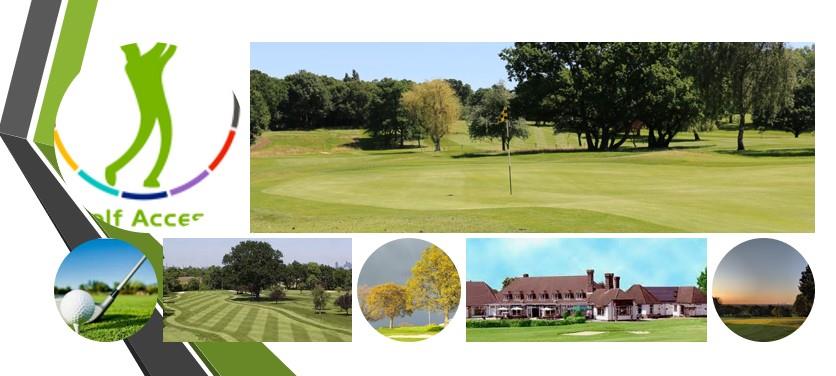 Proud Sponsors of Dulwich and Sydenham Hill Golf Club
At Dulwich and Sydenham Hill we have used the support from Pedder to establish and grow our junior golfing programme.
We currently have 130 children taking part at various levels outlined below:
Dulwich Colts - about 70 children between the ages of 5-12 are provided with group coaching on a weekly basis, all year round, from a PGA qualified professional. Parents pay an annual sum, but the club heavily subsidises this to make it accessible to all children, not just those whose parents are club members. The whole Colts programme is aimed to provide the children with a pathway through to junior...
Community Promise - Lambeth County Show - July 2022
Pedder joined, the Lambeth Country Show after a two year break, boasting a unique line-up that celebrates the very bet of the city and countryside.
With many amazing stalls, from horticultural shows, sheep and owl displays, home grown vegetable and flower competitions, an abundance of craft and food stalls and an on site farm for all to enjoy.
Pedder enjoyed sharing our latest news, competitions, prizes and free face painting with the local community.
We had a wonderful day and look forward to the 2023 show!
Pedder Proudly Sponsored the Beecroft Garden Primary School 10 Year Anniversary 2022
Pedder Proudly Sponsored the Beecroft Garden Primary School 10 Year Anniversary Celebration 2022.
The week of Monday 4th July we marked the closure of what was Brockley Primary School and celebrated the 10 Year Anniversary of Beecroft Garden Primary School.
As part of the celebrations, the children had the privilege of meeting the author Michael Rosen for a Poetry workshop and to reminisce back to when he last visited for the grand opening in 2012.
The Lewisham Young Mayors visited to assist with the time capsules that the children had created together, and they all performed a new 10...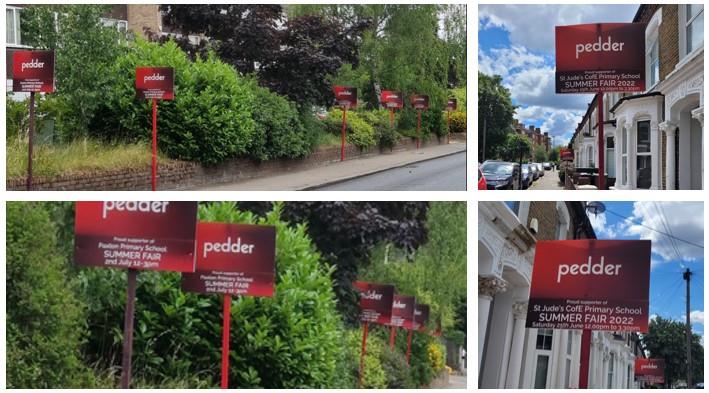 Community Promise – Supporting local schools
At Pedder we strongly believe in supporting our local community – with a particular focus on children's education and well being.
Schools are key to our community - Pedder join forces to help schools enrich the learning environment including education, arts, equipment, gardens, culture, libraries and school trips.
Throughout Summer 2022, Pedder is supporting 18 schools across south east London – something that the company has done consistently over the past 15 years.
Thank you to the school's PTA's and Volunteers who help create these much-needed events for...
Pedder Sponsor's - DulwichPrep Hollywood Ball 2022
The DulwichPrep London Hollywood Ball took place at the Early Year site on Saturday 18th June 2022. The official sponsor for this year's event was Pedder Estate Agent and the charity was King's College Hospital's Pediatric Occupational Therapy Team.
The event commenced with a Champagne & Canapé reception for the guests whilst being serenaded by live jazz from Casino Moon. All 480 attendees were then invited to take their seats by the Headmaster, Louise Davidson who announced Pedder as the event sponsor and introduced two representatives from King's College...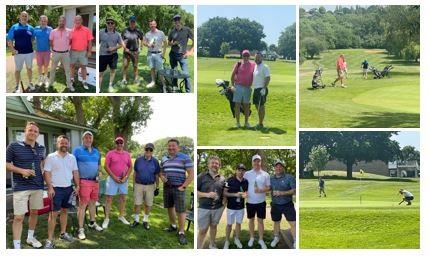 The Pedder Group / Cancer Research UK Charity Golf Day 2022
On Friday 17th June 2022 we held our annual charity golf day at Dulwich and Sydenham Hill Golf Club. The weather was superb on the day which showed off the panoramic views over London from the course. The teams included local businesses and colleagues who are devoted to supporting this day every year. A massive thank you to all the supporters and congratulations to the winners.
100% of the financial support given by the attendees goes to Cancer Research UK.
We are delighted to confirm we raised a total of £3,220 on the...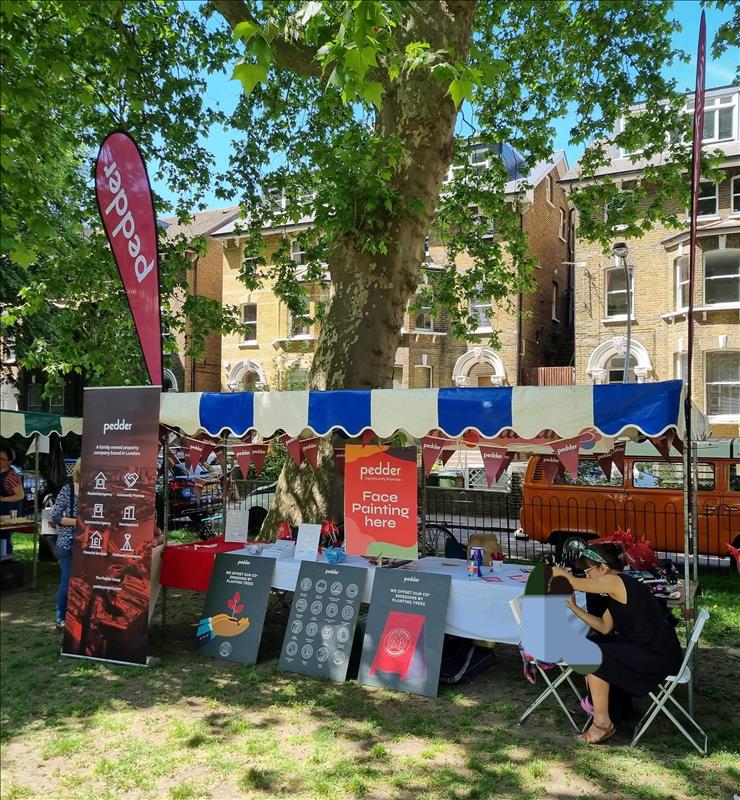 Community Promise - Goose Green Fair 2022
Pedder joined the local community at the Goose Green Fair on Sunday 22nd May 20022. Pedder held a fun face painting stall; children created some adventurous designs that really challenged the face painter, from dinosaur to a leopard, rainbow bunny. With the sun shining we had an incredible day. Lovely to see some of our new and old clients and share our community promise plans within the community for 2022.
The Goose Green Fair is a festive celebration of culture and community, it is a wonderful day out for the whole family. From bouncy castles to,, handmade children's clothing to homemade...